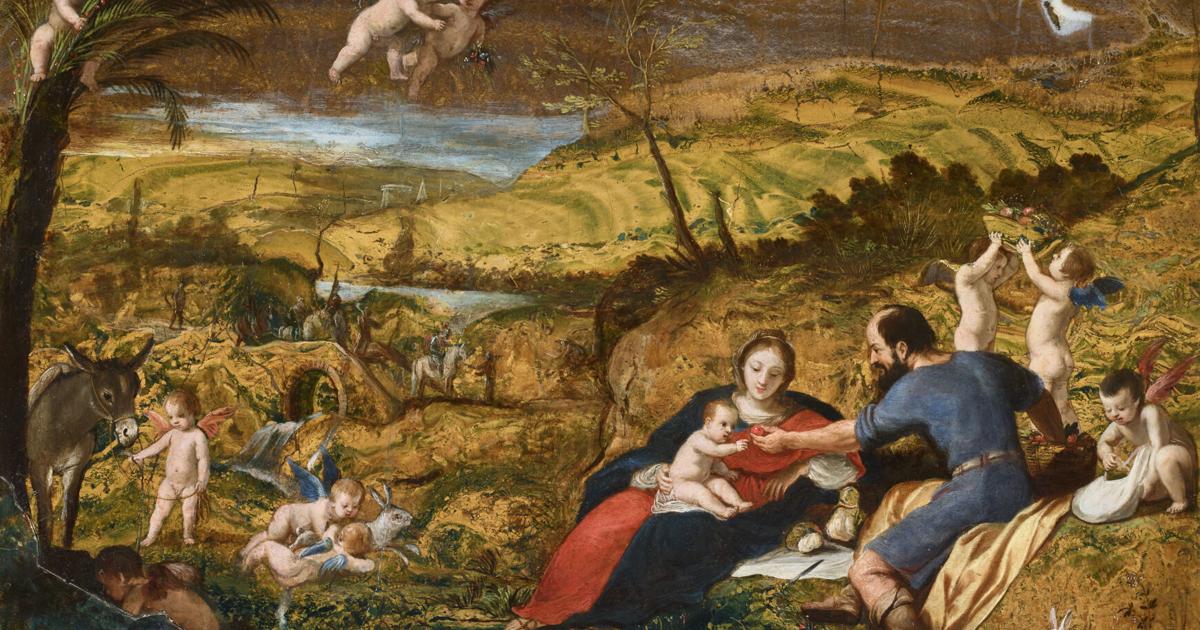 Rockin' the Renaissance: When painting on stone became an art | Arts and theater
Prehistoric paintings survive on the walls of the caves. And today, under the trees or on the windowsills, charming rocks decorated with the image of turtles or ladybugs appear.
However, the St. Louis Art Museum's New Stone Extravaganza is perhaps less well known than either of these artifacts.
Beginning in Renaissance Rome, fine art was painted on dark slate or surfaces such as snowy marble, bright blue lapis lazuli, or rich purple amethyst. Detailed scenes, taken from mythology, religion or nature, can use bare stone to represent an ocean or sky.
"These are magnificent things," says Judith W. Mann, curator of European art until 1800 at SLAM. "And that's a very unusual way to think about painting."
Mann worked on the exhibition "Paintings on stone: science and the sacred, 1530-1800" for fifteen years. It has been delayed several times, including once due to the pandemic. But now more than 75 unusual works have crossed the ocean or the country for a show that will run from February 20 to May 15.
The museum advertises it as "the first systematic examination of the pan-European practice of this unusual and understudied artistic tradition".
The exhibition, which includes works of art once belonging to royalty as well as two museum purchases, also offers visitors what is probably their only chance to see a major display of these works.
"It's really a new take," Mann says. "These are very different from the kinds of paintings that museum visitors are used to. And these are things they probably won't see again."
Renaissance Revolutionary
The paintings range in size from approximately 2½ inches to 5 feet. But most are closer to notebook paper size, Mann says. His interest in stone paintings dates back to 2000, when a patron suggested that the museum buy a work by Giuseppe Cesari (also called Cavaliere d'Arpino) at auction.
"Perseus Rescueing Andromeda", an oval painting, was made on lapis lazuli around 1592. In the picture, the son of Zeus, riding the flying horse Pegasus, descends from the sky in lapis. Below him, the beautiful naked Andromeda is chained to a rock and threatened by a sea monster.
Although only 8 inches high, this is considered a good size for the semi-precious stone, which was used in ancient times for jewelry and sometimes cost around the same price as gold. Mann remembers being "overwhelmed" by the painting. At first she thought it was indicative of the late 16th century desire for lavish materials. But when she started to research, she learned that "no, it's a thing in itself". Seeking information from scholars, Mann was often told that they knew little about Renaissance paintings on stone.
She began her research by keeping a spreadsheet that would eventually number around 1,400 works, the oldest dating from the 1530s. It was then that a Venetian artist, who worked with Michelangelo in Rome, experimented with ways to adhere oil paint to stone surfaces. It was necessary to heat the oil, as well as to properly prepare and prepare the stone.
Sebastiano del Piombo was interested in innovation and, perhaps, moving away from Michelangelo, says Mann. The artistic atmosphere in Rome was competitive, and Sebastiano was less committed to fresco painting than Michelangelo. Also, says Mann, Venetian artists were more accustomed to working with tiles for mosaics.
Mann writes in the exhibition catalog that when Sebastiano was working with the older artist on the "Last Judgment" for the altar wall of the Sistine Chapel, he prepared to paint in oils directly on the wall rather than using traditional fresco techniques. "Michelangelo became furious and they ended up parting ways," Mann writes.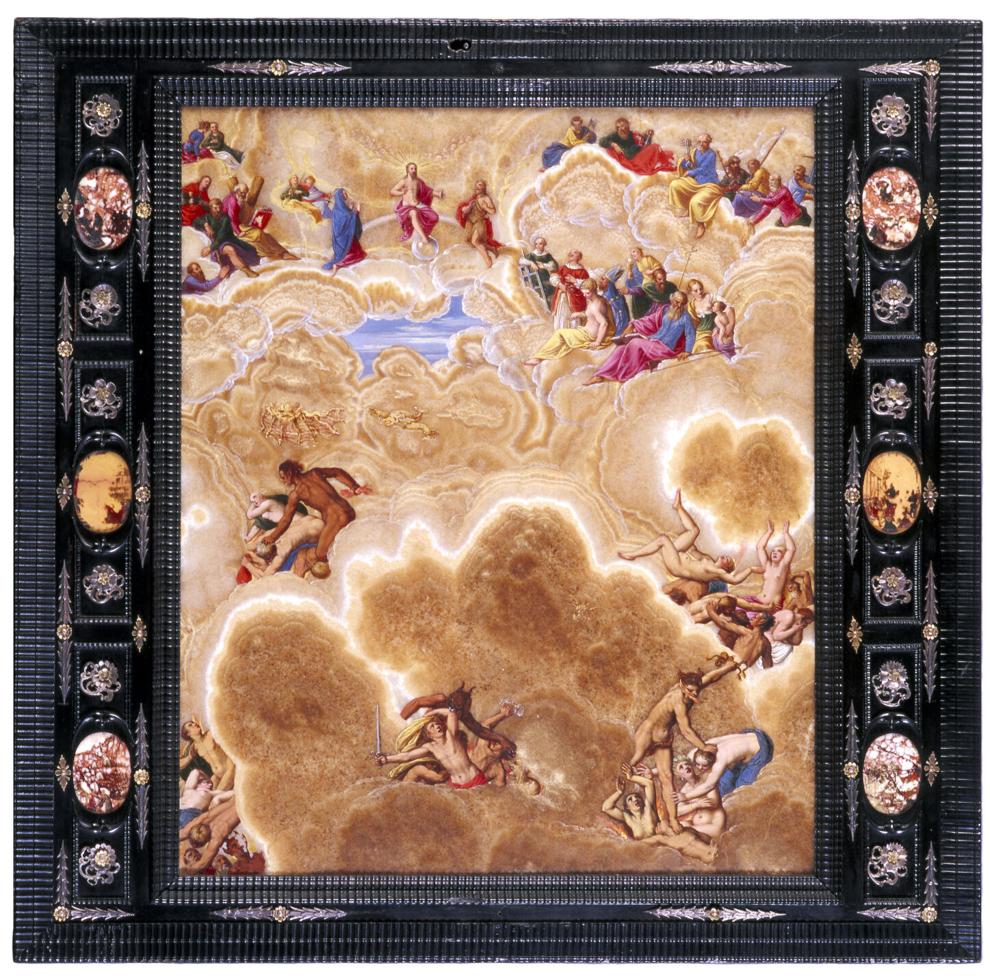 A second influence on Sebastiano may have been the sack of Rome in 1527, in which thousands were killed and works of art were damaged. The stone support of the works of art may have seemed more durable after this destruction.
Another influence may have been the ongoing discussion among artists about the relative merits of sculpture versus painting, referred to as "paragon", Mann writes. Stone painting may have been a means of merging some of the elements of each method.
Finally, the stone added to the meaning of the works, especially those presenting religious scenes or portraits. Slate portraits of Pope Clement VII have survived since 1531. For one of his papal portraits, "Sebastiano alluded to Matthew 16:18, where Peter is referred to as the 'rock' on which the church will be built" , writes Mann.
The slate the artist used for his work added a dark tone linked to spirituality, but the solid material itself also indicated that the painting was important. Images of saints on the stone showed the strength of the church.
beautiful background
Although Sebastiano's early paintings usually covered their slate supports completely, artists eventually experimented with letting the polished stone itself make up some of the images.
Cesari's museum oval painting "was made when they enter the phase of maximizing the interaction between the paint and the stone it's painted on," Mann says.
Artists began to use more attractive stones and let their beauty tell part of the picture's narrative. Sometimes the colors, streaks or patterns unique to the stone make it difficult to tell where the work is painted and where it is not, says Mann: "It can be like a puzzle or a game trying to figure out what what is paint and what is not.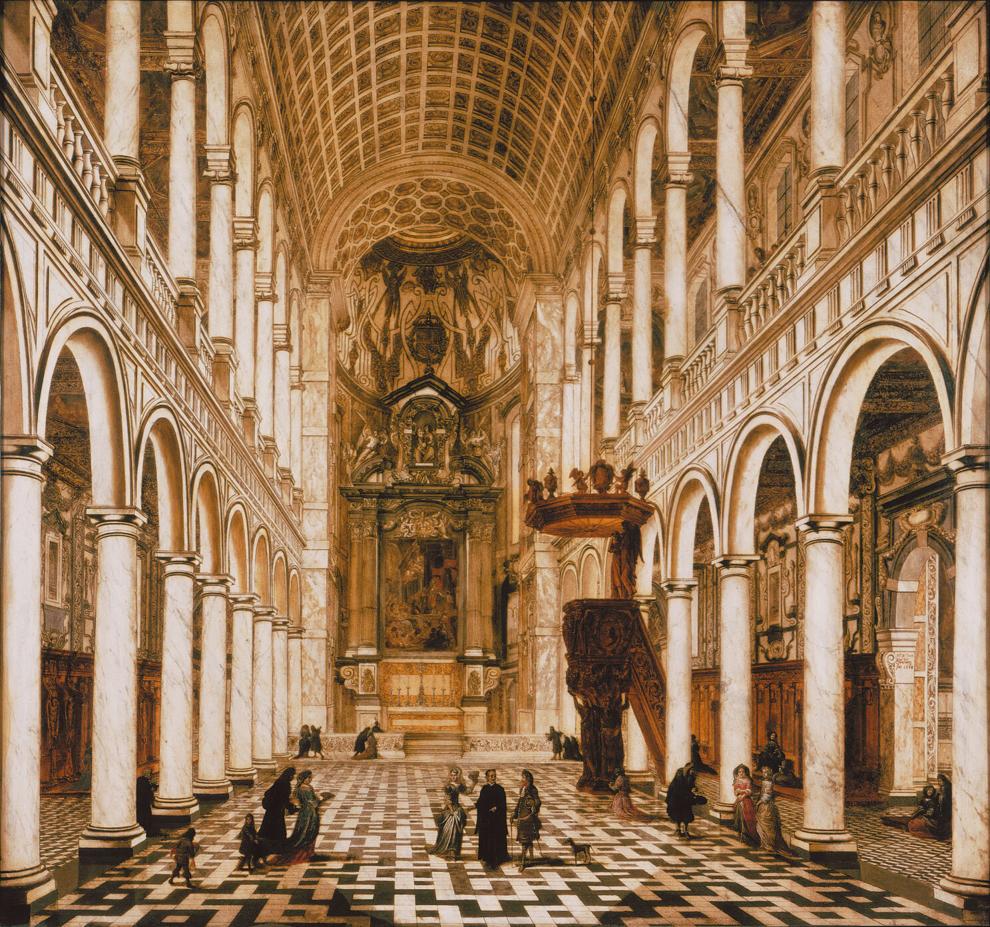 Because nearly half of the works in the exhibit have religious themes, stones like amethyst are used to evoke a divine presence, as is shiny alabaster, Mann says. "The concentric rings become clouds or auras of celestial beings."
For Renaissance citizens, stone was viewed differently than it is today. It was more of a living creature, and artists could see themselves as collaborating with nature or God.
Besides the Italians, the exhibition includes artists from Spain, Flanders (Belgium), France, Czechoslovakia and Germany. A woman is among the men (another female artist who used stone has her work attached to church walls, Mann says).
Highlights include Antonio Tempesta's 'Bear Hunt' and 'Boar Hunt', and French artist Jacques Stella's magnificent pieces, such as 'Rest on the Flight into Egypt'. The two Tempesta works, dated 1607-10, are on dendritic stone, the marks of which resemble trees and branches.
Enthusiasm for stone painting began to wane after 1800, Mann says, but she isn't sure why. Materials may be harder to find or dark paints may be out of fashion.
In the exhibition, some works on canvas, copper or other materials are also presented with the paintings on stone for comparison.
Examining these works really requires an in-person visit, Mann says.
"A lot of people see art as digital images; they don't really see them as things, as objects. It helps to focus on the fact that they're made of things – it's not just a image. It's a thing that's built and made."
What "Paintings on stone: science and the sacred, 1530-1800" • When February 20-May 15; hours are 10am-5pm Tuesday-Thursday and Saturday-Sunday, 10am-9pm Friday • Or St. Louis Museum of Art, 1 Fine Arts Drive, Forest Park • How much $5 to $12, free for members and children 5 and under; free for all friday • More information 314-721-0072; slam.org